Testimonies from Caroline Joyce Coaching Clients
Please note these are  genuine testimonies from clients but we have changed the names and photos to protect their confidentiality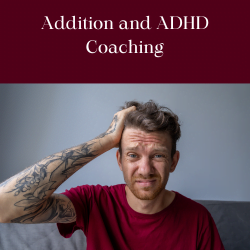 Jack Keegan
Caroline helped me at a time in my life when I was really struggling. For years I'd coped with ADHD and depression but these problems reached a crisis point during the COVID pandemic. I'd fallen into addiction as a coping mechanism for dealing with my mental health problems and it felt like I had no where else to turn. That's when I met Caroline. Caroline showed me how to manage my problems. When life was tough, she showed me how to take it one step at a time. She helped me focus on my strengths and overcome my weaknesses. A year later I've started down a new path in life. I'm free of my addictions and in control of my life in a way, I've never been before. I've started down a new path, and I don't think I'd be the person I am today if it wasn't for her. I've completely turned my life around, and it's thanks to the immense support that Caroline has given me.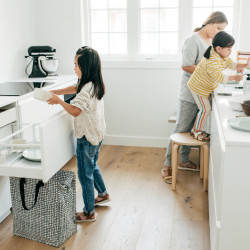 Lucy Hannigan
I did a 4-week programme with Caroline on Coaching as I felt being a mum of 3 children, having my own business and my hubby working full time, It was hard at times to work out a good work-life balance to really make it all work efficiently and well for me
Caroline helped me look at the fulfilment wheel and the different areas of my life and Caroline focused on my kids on how I could help empower them to help me and my husband feel fulfilled and give them daily little jobs and reward them with pocket money and to keep telling them how good they are doing and acknowledge the successes and we embraced this and it really worked. We also looked at other areas such as getting out to meet some friends for dinner and making plans outside of normal working and cooking and cleaning. I even got a cleaner in too so it's all good. Little things I didn't even think of myself – I found Caroline was like a fresh pair of eyes looking at my life and her tips were so practical and doable and she really supported me to gain back that richness in my life
Jenny Murray
Caroline opened a secret door in my mind that I had kept hidden for years, imagine, I had actually managed to hide it from myself and now it's like I've been handed that key, you know like those ones that you are gifted on your 18th birthday, only mine isn't a plastic it's actually something real, tangible, it's magical yet realistically mine. I would have never, ever, ever, in my wildest dreams, truly have believed what I am actually capable of without this journey. Caroline, found the trail I had been looking for all along, it was a deep meandering forest that I had been lost in and Caroline set me free, equipped with renewed confidence, restored imagination and a secured sense of adventure that I am now running with. I am free, wild, excited, I am myself 🥰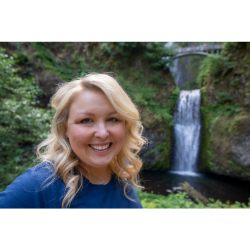 Roseleen Duffy 
"I recently had the incredible opportunity to work with Caroline, and I can honestly say it has been a transformative experience. Life coaching, in my case, was more than just a service; it was a life-changing partnership that helped me unlock my full potential and achieve personal and professional goals I once thought were out of reach.
Caroline was not just a mentor but a guiding light, helping me navigate the complex maze of life with clarity and purpose. Carolines' dedication to my growth and well-being was evident from our very first session, she took the time to understand my aspirations, values, and challenges, creating a customised plan that was tailored to my specific needs.
One of the most significant benefits I received from life coaching was a renewed sense of self-confidence. My coach helped me identify and address self-limiting beliefs that had been holding me back for years. Through open and honest conversations, I learned to recognise my strengths and talents, and how to leverage them to overcome obstacles and reach my goals.
Additionally, my life coach provided me with the tools and strategies necessary to improve my time management and goal-setting skills. Caroline helped me create a clear roadmap, breaking down my aspirations into manageable steps, and making them seem far more achievable. This sense of structure and direction was incredibly empowering and motivating.
Another highlight of my life coaching experience was the unwavering support and encouragement I received throughout our journey together. My coach was always there to celebrate my victories, no matter how small, and provided constructive feedback when I faced setbacks. Their presence was a constant reminder that I had someone in my corner, cheering me on every step of the way.
 In summary, life coaching has been a profoundly positive and enriching experience in my life. It has helped me grow as an individual, set and achieve ambitious goals, and develop a stronger sense of self. If you're considering working with a life coach, I highly recommend Caroline. The guidance, support, and transformation you'll experience are well worth the investment. Life coaching has empowered me to become the best version of myself, and for that, I am immensely grateful."
Do you want to experience the same transformation?
Check Out Our Prices and Book Your First Session Today
If you are a business looking for our unique Business Coaching Register Your Interest Today.
Alternatively, call or WhatsApp 0899769434 to learn more about our services and find the coaching approach that suits your unique needs.
To register for our Monthly updates and useful tips subscribe today